Comparing Iridium Handsets and Batteries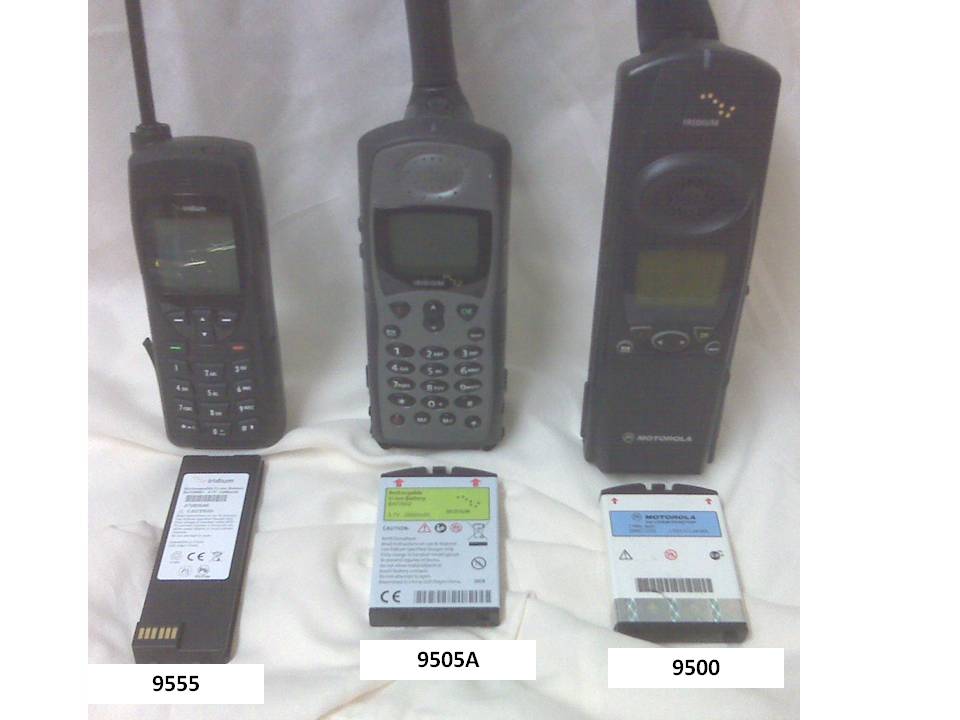 Comparing Portable Satellite Telephone Units - May 2011
Globalstar

Iridium

Isatphone Pro

Size

Hand-held

Hand-held

Hand-held

Weight—phone only

GSP1600 = 370g
GSP1700=

9500 = 1 lb or 454g
9505 = 375 g
9555= 266 g

279g or 9.8oz

Antenna

Omni-directional

Omni-directional

Directional - somewhat

Data rates

9600 bps

Direct Dial - 2400 bps

Iridium Direct Data - 3-10kbps

base rate 2400 bps

about 10K with compression

Coverage

Check Map

Worldwide

+/- 70 deg Latitude

Who pays?*

Mobile pays all calls

Caller pays

Caller pays

Unit Cost

GSP1600 Used -market
GSP1700 New -$500

9500 used - market
9505 used - market
9505A used - market
9555 new --$1395

$699

Voice Quality

Best

Good

Good

Voice Call cost

Domestic = $0.89-$1.69

Roaming = $2-$3.75

Mobile to Fixed= $1.50

Mobile to Mobile= $0.99

Mobile to Fixed= $1

Data Call Cost

Same as voice-Iridium

$0.99 from PSN

Same as voice

2-wire interface

Special fixed unit $2500

Special Fixed Unit $

1200

no

Short Msg Service (SMS)

19 char/msg

Free service

Yes - 120 chars web and email sending

Free service to phone

Yes - 160 chars web and email sending

Free service to phone

Battery life

GSP1700- 36 hr standby, 4 hr talk

9500 std btry 1200 mah, 2 hr talk,16 hr standby

9500 hi-cap 1900 mah, 5.5h talk, 48h Standby

9505 std btry 1900mah, 3.6 hr talk, 38 hr standby

9555 std btry 1900mah, 4 hr talk, 30 hr standby

100 hr standby, 8 hr talk

Data Interface

USBSerial

Serial(9500-9505a) /USB micro (9555)

USB

micro

External Antenna

Yes w/car kit

Yes, various types

Yes, soon
Notes:
-Iridium and INMARSAT have their own country codes and are an international call, mobile-to-fixed is at the rates shown, caller pays for fixed-to-mobile but is at a high rate based on your log-distance telephone company (typically $5-$10/min). Iridium 2 stage dialing is available for $1.75/min. Globalstar appears as a domestic US number, unit owner pays for all air time.
-Globalstar has two call rates, one for domestic calls and a hefty surcharge for roaming outside of the domestic area. Canada, US and the Caribbean are one domestic area. The roaming rates vary depending on country. Latest low rates are $0.99/min domestic, $1.49 international call from domestic area, and $1.99 for roaming outside the domestic area please check rates for your service plan
-See the Globalstar map for where data service is available.